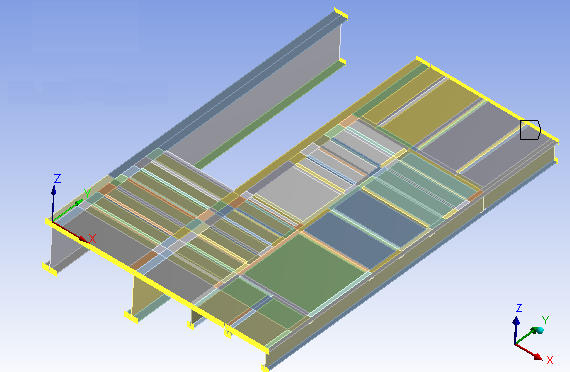 Introduction
The Jackup rig is being used for its intended purpose of performing drilling operations using onboard drilling platform. It has been in continuous operations and performs extensive handling of drill collars and drill pipes. It is quite evident that there is certain probability of falling the collar or drill pipe itself on the drill floor. Consequently it becomes important to assess the structural integrity of drill floor for an accidental fall.
Scope
Abyssal Technologies scope was to perform dropped object analysis for proposed drill floor. This project covers analysis of the drill deck and rotating mouse hole top plate to avoid possible damage due to dropped object for the Jackup rig. The proposed design is to be reviewed/ modified/updated as per the results of the dropped object analysis.
The dropped object is considered as an accident, therefore, the deck plate was allowed to go in plastic zone provided that it does not lead to global collapse and is within the acceptable rupture plastic strain. Therefore, nonlinear elasto-plastic analysis has been considered and structure is allowed to reach plastic state and acceptable critical rupture plastic strain limit.